New Speakers and Topics Monthly 
Join renowned experts live & online to discover insights and learn new practices
Our workshop series brings you top experts in our field to discuss today's most relevant and pressing topics in an interactive live & online environment. 
We're offering Expert Workshops so you can continue to develop yourself and your skills to better foster mindfulness and compassion in the workplace

Renowned experts and thought leaders
Discover insights and practical take-aways
Learn new techniques and practices
Live & Online (Zoom)
Intimate and interactive environment
Pick-what-you-pay pricing
Who Should Attend? 
Individual Mindfulness Practitioners • HR  Professionals • Wellness Professionals • Healthcare Professionals • Coaches •  Mindfulness Teachers • Yoga Teachers • Leaders • Entrepreneurs • Internal Champions of Mindfulness 

Pick What You Pay
By offering a tiered pricing scale we aspire to make this valuable training available to as many people as possible. If your organization has the budget or you are able to pay a little more, please consider selecting the Supporter Tier and help make this program accessible.    
Select the tier during the check out process
SCHOLARSHIP TIER
$49
For lower income participants
BASE TIER
$99
Standard price for participants
SUPPORTER TIER
$149
Help support scholarships
TEAM PASS
$499
Shared team access for up to 8 people
Incredible Value
  Comparable workshops cost several hundreds of dollars. What you will learn will have an invaluable impact on you and your organization. If for any reason you are not 100% satisfied, we will give you a full refund. 

Moving from Fear to Empowerment
May 7th at 12:00PM - 3:00PM US ET | Convert to my time
with Elisha Goldstein
Location: Live & Online (zoom) 
One third of Americans alone in 2020 struggle with signs of not just fear, but a continuum of anxiety and depression. That's over 100,000,000 people!  They ask the question, how can I fix this? For twenty years, I've studied human behavior and emotions. I've worked with thousands of people, and I've discovered that many of us share similar fears: inadequacy, failure, rejection, change, loss of control, other people's judgment, something bad happening, or getting hurt. I've learned that people who overcome fear and anxiety for good don't ask how can I fix this, instead they ask a different question, How can I be more free?

Learning Objectives:
Understand the biological underpinnings behind anxiety, fear and overwhelm.
Understand and describe the conditioned habit loop that keeps people stuck and how to interrupt it.
Experience and lead a four step process to move through fear and anxiety and come out feeling more connected and empowered then before.
Refine and Expand your Meditation Practice:
Practicing Mindfulness Across the Spectrum of Awareness
June 4th at 12:00PM - 2:30PM US ET | Convert to my time
with Diana Winston
Location: Live & Online (zoom) 
Most people practice mindfulness in a focused way—attending to their breathing and returning to their breath when their attention has wandered. But there are actually a few different ways to practice being aware. In this workshop, you will learn about the Spectrum of Awareness Practices, which teaches us different types of mindful awareness. You will explore focused awareness to natural awareness. Natural awareness is an effortless, radiant, and spacious state of being that includes awareness of awareness. Although the emphasis is on developing personal practice, this workshop will include support for teachers and facilitators wishing to share these practices with their students.
Learning Objectives:

Discover techniques for improving focused awareness.

Practice and learn investigative awareness and natural awareness.

Explore the nature of awareness itself and how to skillfully incorporate the range of awareness practices. 

Learn how to share these practices with students.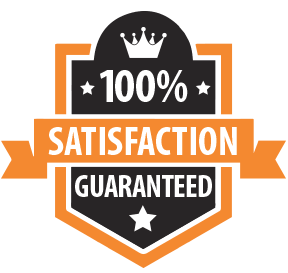 We stand behind our work and unconditionally guarantee your satisfaction with your purchase. If you're not 100% satisfied simply email us within 24 hours of your workshop and we will give you a full refund. There is no risk to register, you can get a full refund even AFTER the workshop. 
New Workshops Announced Monthly
  We will add new workshops monthly, check back on here or sign up for email updates to stay informed

Frequently Asked Questions
What platform will workshops be hosted on?
Workshops will be hosted on Zoom. Zoom information will be sent to you once you register.
How are workshop topics chosen?
Our workshops address pressing and emerging topics, highlighting new experts and veterans in the field.

How does the team pass option work?
When you purchase the team pass we will email you workshop information that you can share with your team. You do not need to register all individual team members. The person who registered for the team pass will receive login information and workshop information.  
How long are workshops?
Workshops are 2.5-4 hours.
When will the next expert workshop be?
Expert workshops are scheduled for 12 PM noon ET on Fridays. Subscribe to the Mindful Leader newsletter to be notified when new expert workshops are announced.
Can I get a refund if I'm not satisfied? Even after the workshop starts?
We put a great deal of effort into packing incredible value into this program. We stand behind our work and unconditionally guarantee your satisfaction with your purchase. If you're not 100% satisfied simply email us within 24 hours of the workshop you attended and we will give you a full refund.
Sign up for Mindful Leader emails & Expert Workshop Series updates
Sign up below to subscribe to Mindful Leader emails and for updates on upcoming Expert Workshops.