New Speakers and Topics Monthly 
Join renowned experts live & online to discover insights and learn new practices
Our workshop series brings you top experts in our field to discuss today's most relevant and pressing topics in an interactive live & online environment. 
We're offering Expert Workshops so you can continue to develop yourself and your skills to better foster mindfulness and compassion in the workplace

Renowned experts and thought leaders
Discover insights and practical take-aways
Learn new techniques and practices
Live & Online (Zoom)
Intimate and interactive environment
Pick-what-you-pay pricing
Who Should Attend? 
Individual Mindfulness Practitioners • HR  Professionals • Wellness Professionals • Healthcare Professionals • Coaches •  Mindfulness Teachers • Yoga Teachers • Leaders • Entrepreneurs • Internal Champions of Mindfulness 

Pick What You Pay
By offering a tiered pricing scale we aspire to make this valuable training available to as many people as possible. If your organization has the budget or you are able to pay a little more, please consider selecting the Supporter Tier and help make this program accessible.    
Select the tier during the check out process
SCHOLARSHIP TIER
$49
For lower income participants
BASE TIER
$99
Standard price for participants
SUPPORTER TIER
$149
Help support scholarships
TEAM PASS
$499
Shared team access for up to 8 people
Incredible Value
  Comparable workshops cost several hundreds of dollars. What you will learn will have invaluable impact on you and your organization. And if for any reason you are not 100% satisfied, we will give you a full refund. 

UPDATE
The Neuroscience of Inclusion: How to Mindfully Steer Brain Activation to Develop Inclusive Leadership
March 5th at 12:00PM - 2:30
PM

US ET | Convert to my time
with Due Quach 
Location: Live & Online (zoom) 

How does your brain activity affect the people around you and your organization? Furthermore, what differentiates the brain of an inclusive leader and how does their brain activity affect the people with whom they work?


In this experiential session, neuroscience and mindfulness expert, Due Quach, will provide you with a visceral understanding of why inclusion is vital to outstanding performance at the individual and organizational level.
You will learn about the impact of exclusion on the human brain, how it impairs the functioning of key neural networks that support our capacity for collaboration, creativity, and innovation, and how this impairment can become contagious. You will also learn how inclusion improves the functioning of these key neural networks and how intentionally developing and strengthening these neural networks builds the capacity for inclusive leadership. In addition, you will learn and practice mindfulness techniques to activate and "exercise" these neural networks so you can more effectively create inclusive spaces and facilitate inclusive conversations.  




Learning Objectives:
Learn how to connect exclusion and inclusion to three patterns of brain activation (Brain 1.0, Brain 2.0, and Brain 3.0).

Use insights from neuroscience and mindfulness to shift your own pattern of brain activation to become more inclusive and present


Intentionally harness the contagiousness of your own brain pattern to foster an inclusive environment for growth and collaboration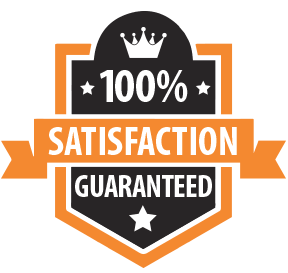 We stand behind our work and unconditionally guarantee your satisfaction with your purchase. If you're not 100% satisfied simply email us within 24 hours of your workshop and we will give you a full refund. There is no risk to register, you can get a full refund even AFTER the workshop. 
New Workshops Announced Monthly
  We will add new workshops monthly, check back on here or sign up for email updates to stay informed

Frequently Asked Questions
What platform will workshops be hosted on?
Workshops will be hosted on Zoom. Zoom information will be sent to you once you register.
How are workshop topics chosen?
Our workshops address pressing and emerging topics, highlighting new experts and veterans in the field.

How does the team pass option work?
When you purchase the team pass we will email you workshop information that you can share with your team. You do not need to register all individual team members. The person who registered for the team pass will receive login information and workshop information.  
How long are workshops?
Workshops are 2.5-4 hours.
When will the next expert workshop be?
Expert workshops are scheduled for 12 PM noon ET on Fridays. Subscribe to the Mindful Leader newsletter to be notified when new expert workshops are announced.
Can I get a refund if I'm not satisfied? Even after the workshop starts?
We put a great deal of effort into packing incredible value into this program. We stand behind our work and unconditionally guarantee your satisfaction with your purchase. If you're not 100% satisfied simply email us within 24 hours of the workshop you attended and we will give you a full refund.
Sign up for Mindful Leader emails & Expert Workshop Series updates
Sign up below to subscribe to Mindful Leader emails and for updates on upcoming Expert Workshops.