Become a Certified Workplace Mindfulness Facilitator
We're setting the standard in Workplace Mindfulness Facilitation and enabling you to bring mindfulness to the workplace. 
Enrollment opening soon for our Fall 2021 Cohort!
Sign up below for updates and program announcements.
Everything you need to successfully facilitate workplace
mindfulness programs for groups.

Feel confident and qualified to facilitate workplace mindfulness


Get buy-in from key stakeholders, scale, and increase engagement

Avoid mistakes and mitigate legal, ethical, and mental health-related risks
Resources & Tool Kit
Meditation scripts and practices
Introduction to Mindfulness presentation and speaker notes

Templates including waivers, evaluation surveys, and more
Expert Instruction 
Instructors bring deep mindfulness and workplace expertise
The program is based on a culmination of Mindful Leader's expertise from 7 years of feedback from 180+ certified alumni
Guest expert instructors 
Supportive Community
Weekly live instructor-led online interactive sessions 

Weekly peer group practice session

Answers to your questions on our forums

Connect and be supported by your peers
We've created the Certified Workplace Mindfulness Facilitator Training
to help you master the art and science of mindfulness facilitation so you can share the benefits of mindfulness with your organization.
Latest industry trends and issues
Proven facilitation methodology
Best practices from industry-leading organizations

Science and evidence-based mindful approach

Structured course with bonus resources
Valuable toolkit
Learning community

Simple and Powerful Learning Platform

Easy to use, thoughtfully structured course.

Step by step instructions with clear expectations for tasks and course materials. 
Access course content and lessons (audio & video) from your laptop, tablet or mobile device.
Curriculum at a Glance (subject to change)
WEEKS 1 & 2

Course Orientation and Kickoff
Workplace Mindfulness

WEEKS 3 & 4 
Guiding Mindful Meditation

Designing Programs in the Workplace
WEEKS 5 & 6 
Making the Case

Program Enhancement and Evolution 

WEEKS 7 & 8 
Evaluation, Metrics, ROI

Risks: Trauma informed, Liabilities, Science & Religion
WEEKS 9 & 10
Course Review & Exam

Certification Demo Sessions



WEEKS 11 & 12
Certification Demo Sessions
What's Next: Continuing the Journey & Alumni Benefits

Who Should Enroll? 
       HR Professionals  •  Wellness Professionals  •   Coaches  •  Consultants  •  Mindfulness Teachers  • 
Yoga Teachers  •  Leaders  •  Entrepreneurs  •  Internal Champions of Mindfulness 

Video Testimonials
Messages from our past cohorts of CWMF students
Eligibility Requirement
To be eligible for this certification training program you must have completed MBSR or are set to complete it before the first session of the facilitator program. You you can take MBSR program with us by clicking here, or with any organization that offers the standard and official MBSR format taught live and by an authorized MBSR instructor.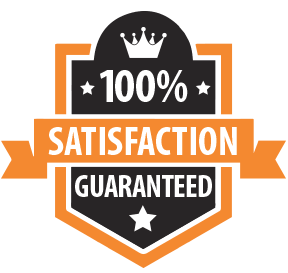 We put a great deal of effort into packing incredible value into this content. We stand behind our work and unconditionally guarantee your satisfaction with your purchase. If you're not 100% satisfied simply email us anytime up to or after orientation for a full refund. Once class two begins there are no refunds. 
FALL 2021 COHORT APPLICATION OPEN SOON
Frequently Asked Questions
How much time is required to complete the course?
We estimate 3-4 hours a week for the 12 weeks of the course to complete the course and certification process. This includes class time and time to complete all assignments.
How does the Facilitator Training course compare to meditation teacher programs?
This course is a complement or an alternative to meditation teacher training programs and is not a competitor of such programs. As such, this makes the world of mindfulness meditation facilitation more accessible for experienced meditators without the large time and financial investment in meditation teacher training programs. 
The Facilitator Training course with toolkit focuses on: 
The logistics and best practices of quickly starting up and sustaining an engaging workplace or community program
Teaching you the skills of how to expertly lead live, guided meditations 
Ensuring you know the key essentials to teach your participants
Equipping you with a quick-start toolkit of scripts and templates

Does workplace mindfulness need to be implemented as a 'top down' program?
Interestingly, some of the most successful programs are not started as a formal 'human resources' or 'health & wellness' program and are started by anyone who is passionate about helping others and up to being a catalyst to get a program started. 
Every organization is unique, and it is always a good idea, at a minimum, to obtain an 'OK' from whatever group may be necessary, or least let them know what you plan to do. Sometimes all that is needed is asking the human resources department for permission to use a meeting room for the practice and keeping them informed along the way, and sometimes they wish to be more involved. You can get started just in your own team if that feels right. 
In other words, this does not need to be a 'top-down' program and can be very successful if you start small and grow this from a grassroots level. This approach builds trust amongst the employee community and lets you get comfortable as you grow the program.

What is the typical experience of Facilitators after the training?
After finishing the Training course, Facilitators will be able to: 
Begin leading mindfulness meditation talks and sessions at their place of employment 

For those who have their own business, such as coaches, yoga instructors, massage therapists, etc, add mindfulness to their service offerings 

Start-up a side business offering mindfulness services to organizations
Facilitators all say that doing this compassion practice has brought great meaning to their lives. When they talk about their experience as a Facilitator, their joy is palpable. 
Facilitators also say it really helps them with their own personal practice – it helps them 'up their own game' by staying on top of their own personal practice and they love to continually learn and try new meditations. 
Overall, they feel a deep sense of purpose in their lives to help others. The time it takes to start leading others varies greatly, depending on the Facilitator's situation. Some have already started facilitating even before they take the course, some start immediately, and some may take months as they wait for the right circumstances and timing at their workplace or in their community.
Who signs up to become a Facilitator?
There is quite a variety of people who become Facilitators. They are from all around the world, such as Canada, the United States, South America, Europe, and Asia. Many of them as employees within organizations and voluntarily lead sessions at work. Many are individuals offering this to their communities or clients, such as professional counselors, teachers, and yoga instructors. Many of them start leading at work, then branch out to offer this is a business of their own. 
It doesn't matter what job you have. You can be a catalyst whether you are an analyst, administrative assistant, manager, counselor, educator, massage therapist or yoga instructor. 
Some have their own business offering mindfulness talks and workshops as a for-profit service.
Can I train others to become Facilitators after I'm trained?
This course does not qualify or permit Facilitators to teach the copyrighted courses. It is not a Train-the-Trainer program. This course and toolkit are solely to equip you personally as you lead others in mindfulness meditation. 
Is certification really worthwhile?
Certification provides you with specific evaluation and feedback in a very supportive way, so you know you are offering quality facilitation to your participants. It's about your credibility - people want to know that their Facilitator is properly trained and qualified. 
Facilitators working within an organization and those who are offering facilitation as a service find certification desirable. Those who are already offering facilitation as a service, in particular, feel the necessity to obtain certification. 
Without certification, you may still facilitate, but Mindful Leader cannot endorse your skillset without validation through the Certification Program.
Is certification achievable?
Yes. We estimate it will take approximately 36 - 40 hours to complete the course and certification process, this includes class time.
For participants who are not granted certification, we will provide guidance on where to improve and we will work together towards meeting the requirements for certification. 
When will this course be offered again?
We will announce the next course a few months before it begins. Make sure to sign up for the waitlist and check in for updates.  
What are the recertification requirements?
Certification is good for up to one year from the date of completion. There is an annual recertification application and $300 fee. Recertification includes access to private groups, updated resources, and special discounts on other Mindful Leader offerings.
What do you get when you're certified?
After you successfully are granted your certification, you: 
May indicate that you are a 'Certified Workplace Mindfulness Facilitator by Mindful Leader' or 'CWMF' in your profiles, signatures blocks, websites, etc. 
Will receive an electronic certificate, showing that you are certified
Listing on the Mindful Leader certified facilitator directory

Can I get a refund if I'm not satisfied?
We put a great deal of effort into packing incredible value into this program. We stand behind our work and unconditionally guarantee your satisfaction with your purchase. If you're not 100% satisfied simply email us anytime up to or after orientation for a full refund. Once class two begins there are no refunds. 

What are the eligibility requirements?
The course does not teach how to practice mindfulness and/or meditation – to become a student, you must already have at a minimum basic MBSR (mindfulness-based stress reduction) training. 

Eligibility Requirements: 
Code of Conduct 
The following code of conduct applies to when you are facilitating mindfulness in a workplace environment. 

I commit to:
Practicing mindfulness regularly and being aware of the way it impacts me, those around me, and my ability to serve

Treating everyone with dignity and respect and to creating an environment where people from any race, ethnicity, religion, sexuality, or gender identity feel welcomed

Doing no harm and considering the impact of my actions on other people, the environment, and the greater good

Contributing to and leveraging the collective intelligence of the facilitator community

Continuously improving myself, my abilities, and my skill set, all while maintaining an open mindset
We do not expect you to be a meditation expert before this program, but if your only experience is occasionally listening to a meditation app, it may not be sufficient for this program. Not sure you qualify? Apply and we will review your application where we will ask specifics regarding your background. If you are not approved you will not be charged. We encourage you to contact us to explore eligibility if you are unsure, as we can suggest ways to build your minimum skill set in order to enroll in this program. 
What specifically is going to be required for certification?
The first 9 weeks focus on the training course and the final 3 weeks focus on the certification phase.
The certification phase is about giving you lots of practice in leading live meditations. To achieve certification you will need to complete the following:
Agree to the the Mindful Leader Code of Conduct

Attend all CWMF live classes over a 12 week period (including orientation)

Pass the CWMF certification exam

Facilitate 3 mindfulness practice sessions:

With your class pod group (group of up to 6 peers)

Demo in front of a class instructor

Self-organize session for 3 or more participants

Submit a CWMF development plan
At the end of the program, your certification portfolio will be assessed and you will receive an email about your certification.
Your certification will be valid for one year, after which there will be an annual recertification, including a $300 fee.
Is the course accredited?
This course is accredited by Mindful Leader. Our certifications are managed on the Accredible platform and are Open Badges 2.0 Certified.

Final Note
CWMF (Certified Workplace Mindfulness Facilitator) is a program designed to help participants gain a deeper understanding of bringing mindfulness into the workplace, the authority to facilitate it, and the ability to turn what you already know into results. With our focus on mindfulness and science-backed MBSR, we believe that the CWMF training is the best option for individuals looking to bring mindfulness meditation into the workplace. 
We designed this program with our expertise, as one of the pioneers in this field, to help you succeed. We take the time to look at what affects your ability to foster mindfulness in your organization including, the science, the ever-evolving cultural trends, and the legal and ethical questions, all while focusing on mindfulness best practices. 
The program includes 2.5-hour sessions each week for 12 weeks, expert lessons, a community of peers, support, and resources including a toolkit and scripts. I
f now isn't the right time, we understand - we plan to offer the program again soon. But if you know that the time for you is now, we are excited to have you join this program -
Provide yourself with the opportunity to get the training and support you need.
Sign up for newsletter & Certified Workplace Mindfulness Facilitator notifications
Sign up below to subscribe to our newsletter and notifications on upcoming Certified Workplace Mindfulness Facilitator courses.