Meditation Retreats: Instructor Led Live & Online
Meditation Retreats are Live & Online (Zoom) led by senior certified MBSR instructors. 
Pick what you pay starting at $10 for a full day.  
Check out so you can really Check in

Expand your understanding of mindfulness and experience the benefits of a meditation retreat
Explore your inner landscape and reconnect with your essential nature
More gracefully handle challenges, improve your mental health, and inspire those around you
Return recharged, more at ease, and with new perspectives

Who Should Attend? 
If you have experience meditating, want to learn more about yourself, and need a break to relieve your stress, then our meditation retreats are a good fit for you. Our retreats are not appropriate for people new to meditation. There is some guidance and teachings; however, we will not teach you how to meditate. If you are a beginner we suggest you take the MBSR 8-Week Course. 
Our retreats are great meditation programs for:
Individual Mindfulness Practitioners •  Mindfulness Teachers / Teachers in Training • Yoga Teachers • Coaches • Wellness Professionals • HR  Professionals • Healthcare Professionals •  Leaders • Entrepreneurs • Internal Champions of Mindfulness 

Testimonials from Meditation Retreat Participants
Testimonials from Mindful Leader's MBSR courses:
"I thought I had mindfulness/meditation down pretty well before this course. However, this course has brought my practices to new depths through explorations, collaborations, new resources and practices. I have said it in class and I'll say it again... this class has a "sneaky brilliance" in its format, progression and style. Bravo!"

Caron Falcone

Pharmacist, Encompass Health Rehabilitation Hospital of Western Mass
1-Day Retreat at a Glance (US ET Times) 
Retreat Schedule
9 am - 12:15 pm: Introduction, Sitting Meditation, Gentle Movement, Walking Meditation, Mountain Meditation
12:15 pm - 1:15 pm: Meal Break
1:15 pm - 4:30 pm: Compassion/Loving-kindness Meditation, Gentle Movement, Open Walking Practice, Small and Large Group Shares, Closing

1-Day Retreat Pricing: Pick What You Pay
By offering a pick what you pay pricing scale we aspire to make this valuable meditation training available to as many people as possible. Our one day retreat prices are:
Pick What You Pay - $10 Minimum
Recommended Price - $50
Supporter Price - $100
Select tier and payment options during the check out process
Upcoming 1-Day Meditation Retreats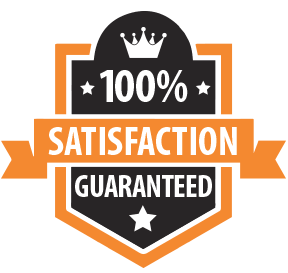 We stand behind our work and unconditionally guarantee your satisfaction with your purchase. If you're not 100% satisfied simply email us before the first day of your retreat and we will give you a full refund.   
Incredible Value
  Get the benefits of going on retreat from the comfort of your home. Experience world-class MBSR instructors without the cost of travel and accommodations. You will also return energized and recharged, ready to more gracefully handle challenges and difficulty.

Frequently Asked Questions
Are retreats open to beginners?
Our retreats are not appropriate for people new to meditation. There is some meditation guidance and teachings, however, we will not teach you how to meditate. If you are a beginner and want to learn silent meditation techniques we suggest signing up for the MBSR 8-Week Course.
What platform will retreats be hosted on?
Retreats will be hosted on Zoom. Zoom information will be sent to you prior to the retreat.
The format of our programs allow you to receive all the benefits of retreats without the need to travel to a center. You will get the benefits of meditation from the comfort of your own home.
How long is the retreat?
Retreats run for either one day or five days. Five-day retreats start with an orientation session the night before. Participants will meditate as a group for most of each day. There will also be opportunities to talk with meditation instructors individually and in small groups. 
When will the next retreat be?
We will announce the next retreat to our mailing list when registration begins. Sign up for our mailing list below to be notified about our upcoming MBSR offerings. We offer several meditation retreats throughout the year.
Can I get a refund if I'm not satisfied?
We put a great deal of effort into packing incredible value into this program and our retreats. We stand behind our work and unconditionally guarantee your satisfaction with your purchase. If you're not 100% satisfied simply email us up to the first day of the meditation retreat and we will give you a full refund.
Does this retreat fulfill a prerequisite to become an MBSR teacher?
Yes, the five-day retreats do. While this retreat does not authorize you to teach MBSR nor does it substitute for the MBSR 8-Week Course, it does fulfill the minimum retreat prerequisite to begin teacher training with Brown University, the Global Mindfulness Collaborative or UCSD. If you are intending to take the retreat for this purpose, attendance at all meditation sessions is essential.
What are the best benefits of a retreat?
Retreats offer safe space and time to cultivate and deepen a mindfulness meditation practice away from everyday distractions. Longer meditation periods also allow participants to develop their concentration and discipline. The meditation retreats can help relieve stress, improve your mental state, and center yourself with mindfulness.
How long are meditation periods?
Most sitting meditations last about 30 minutes, followed by shorter periods of mindful movement. Participants will engage in many forms of mindful exercise, including sitting meditations, lying down meditations, mindful walking, mindful moving, and standing meditations. 

Are most meditations guided?
At the beginning of the retreat, most meditations will be guided by a meditation instructor. Guidance will lessen throughout the retreat. Some meditation periods will be done in silence. 
Will there be dialogue between instructors and participants?
Yes, during small group sessions participants will be able to talk to instructors but not to other participants. 
What if sitting on a meditation cushion is too difficult or painful for me?
Participants are encouraged to practice meditation in a position that works best for them, whether sitting in a chair, lying down on the floor, or standing. If you would like to discuss meditation accommodations, please contact us in advance of the retreat.

What should I have available to have the best experience during my retreat?
Comfortable, loose-fitting clothing
Blanket
Meditation cushion or a straight-back chair
Yoga mat
These resources will help you get the most from our meditation programs.
Should I prepare specific meals?
Please consider using healthy, well-sourced foods for meals throughout the day.
Do I have to be silent the whole time, even during meals and breaks?
Yes. We do understand that you are doing the retreat from home and may occasionally have to break your silence. However, we ask that you coordinate with others in your household in advance to ensure you have the time and space necessary to practice and can remain silent for as much of the retreat as is possible. 
How do I reach out if I have a problem or need something during the retreat?
If you need to reach an instructor during the retreat, you can chat with them privately on Zoom. Instructors will not check their phones or email regularly during the retreat. 
Am I allowed to read or write while on retreat?
We recommend you do not read, journal, or write during the retreat to enhance your meditation experience and get the most from the retreats. A day without external input is rare.
Can I use technology during the retreat?
We ask that the only technology you use is the computer or tablet you connect with. Please do not use your phone, another device, or the device you connect with for any purpose outside of the retreat for those five days. It is good to take a break from technology. We recognize that the temptation is there, but please be present with your instructor and fellow participants throughout the retreat.
Can I miss any part of the retreat?
No. It is important to the meditation instructors, and to others in the retreat that you attend all the formal practice sessions and that you arrive at the scheduled times. If an emergency comes up, inform the instructors as soon as possible. If you know in advance that you will not be able to make it to the entire retreat, please wait and sign up at a later date.
Is it best to take some time to transition at the end of the retreat?
We recommend not planning anything afterward and allowing yourself time to transition and reacclimate after your meditation retreat.
Is the retreat trauma-sensitive?
The retreat is trauma-sensitive and instructors have trauma-sensitive mindfulness training. If there is a specific concern or request that you would like to make please include it in the participant questionnaire during the registration process.
Are the retreats secular?
Mindful Leader courses and retreats are MBSR-Based and lead by MBSR instructors. Similar to MBSR, retreats are secular and adhere to research and evidence-based meditation practices. 
Sign up for Mindful Leader emails & MBSR updates
Sign up below to subscribe to Mindful Leader emails and for updates on upcoming MBSR classes and retreats.