MBSR Training 8 Week Course 
Learn MBSR, the most scientifically tested and well-established mindfulness training program. Created by Jon Kabat-Zinn, PhD at the UMASS Medical Center. Taught live & online by certified MBSR instructors.
Reduce stress and live with greater ease through this tested and well-established mindfulness meditation program.

Cultivate self-awareness

Respond rather than react to stress

Change habitual reactivity patterns

Learn the most established and respected mindfulness training program
Earn your MBSR 8 Week course certificate of completion and digital badge
We're offering the official standard 8-Week MBSR Course
To help you deepen your practice and understanding of mindfulness through a rigorous and intense practice & community driven course
The most scientifically researched mindfulness program
MBSR was created by Jon Kabat-Zinn, PhD at the University of Massachusetts Medical Center in 1979

Taught by certified MBSR instructors
Course follows the official MBSR Standards of Practice (PDF)

No prior meditation experience required - great for beginners and advanced meditators alike

Fulfills prerequisite requirement for MBSR Instructor Training Certification
Fulfills prerequisite requirement for ML's Workplace Mindfulness Facilitator Certification
Practice focused with 45 minute long meditations
Simple and Powerful Learning Methodology
Guided meditations and course lessons right in your inbox

Zoom Video highly interactive instructor-led sessions
Access course from your laptop, tablet, or mobile device
Expert Instruction 
Certified MBSR Instructors
Experienced teaching Mindfulness
Based on Jon Kabat-Zinn's MBSR methodology
Live & Online
8 weeks of live instructor-led online interactive sessions + Orientation
Day-long at-home meditation retreat
You can access the course and live sessions anywhere with an internet connection
Course Materials
Guided instruction in mindfulness meditation practices
Body scan, sitting meditation, and gentle mindful movement guided meditations
PDF Lessons, easy access by email 
Curriculum at a Glance
10 Live Instructor Zoom Video Sessions
 2.5 hour Orientation, 8 weekly 2.5 hour Sessions, Plus Day-long (8 hour) at Home Retreat
(Attendance is mandatory for orientation, all sessions and retreat)
Orientation
Intro & Program Overview
Meet Instructor & Participants
Q&A
WEEKS 1 & 2
Mindful Movement
Mindful Eating
Body Scan Meditation
Perception Didactic
Awareness of Breathing
Pleasant Events Calendar
WEEKS 3 & 4
Walking Meditation
Lying Down Mindful Movement
Unpleasant Events Calendar
The Stress Response
Standing Mindful Movement
Group Exploration of Stress
WEEKS 5 & 6
Sitting and Standing Meditations
Working with Difficulties
Responding Instead of Reacting
Choiceless Awareness Meditation
Mindful Communications Discussion of All Day
WEEKS 7 & 8
Silent Meditations
Loving Kindness Meditation
Formal and Informal Practice
Sustaining Your Practice
Course End
" I thought I had mindfulness/meditation down pretty well before this course. However, this course has brought my practices to new depths through explorations, collaborations, new resources and practices. I have said it in class and I'll say it again... this class has a "sneaky brilliance" in its format, progression and style. Bravo!"

Caron Falcone

Pharmacist, Encompass Health Rehabilitation Hospital of Western Mass

"I enjoyed learning about mindfulness from Mindful Leader. As a yoga teacher, I enjoyed learning new practices I could bring to my students. I also enjoyed actually practicing under another person's guidance since I am so often the one guiding others. Being a student in the Mindful Leader program was incredibly enlightening."

Kerry Fisher

Founder, The Yoga Teachers Attorney

"This course is packed with excellent guidance and interactive group activities. I learned many effective skills that I can take back to the workforce. The online format was very effective, people opened up, discovered, learned and shared from the heart."

Trish Morris

Financial Analyst, Mindfulness Lead, Battelle Energy Alliance, Idaho National Laboratory

"This class was life changing for me. It will be something that altered how I go through my existence and perceive my world and others. I will continue to gain greater insights from the class long after it is over"

Paul Warnicke

Team Leader, Pfizer
We limit the class size to ensure an intimate group setting and so our instructors can get to know every participant
What's Included
✔ 8 weeks of live instructor lead sessions + orientation
✔ Day-long at-home retreat
✔ Guided meditations & course materials
✔ Certificate of completion & digital badge
✔ 30 Day unconditional refund guarantee AFTER the course starts
✔ Option to add 1 on 1 coaching with instructor

Who Should Enroll? 
Individual Mindfulness Practitioners • HR  Professionals • Wellness Professionals • Healthcare Professionals • Coaches •  Mindfulness Teachers • Yoga Teachers • Leaders • Entrepreneurs • Internal Champions of Mindfulness 

Pricing: Sliding Scale, Based on Income
By offering a tiered sliding scale we aspire to make this valuable training available to as many people as possible. If your organization has the budget or you are able to pay a little more, please consider selecting the Supporter Tier and help make this program accessible.    
Select the tier, payment options, and optional coaching during the check out process
SCHOLARSHIP TIER
$99
3 easy payments (total: $297 USD)
For lower income participants
BASE TIER
$189
3 easy payments (total: $567 USD)
Standard price for participants
SUPPORTER TIER
$241
3 easy payments (total: $723 USD)
COACHING (OPTIONAL)
$149
One time payment
Add 45 minute 1 on 1 coaching 
Incredible Value
Led by an expert certified MBSR instructor and you will get trained in MBSR, the most scientifically researched and established mindfulness program. You'll receive orientation, 8 live sessions, a full day long retreat, a certificate of completion, digital credentials and course materials. 

If you don't see a class that fits your schedule, check back. We add new classes frequently.
Starts: January 30
Saturdays, 9:00AM - 11:30AM ET US
Sessions: January 30 - March 27, Retreat: Sunday, March 14
Convert to your time zone

Instructor: Mary Beth Stern
REGISTRATION CLOSED

Starts: February 14
Sundays, 9:00AM - 11:30AM EST US
Sessions: February 14 - April 11, Retreat: Saturday, April 3
Convert to your time zone

Instructor: Gus Castellanos


Starts: February 25
Thursdays, 12:00PM - 2:30PM ET US
Sessions: February 25 - April 22, Retreat: Saturday, April 10
Convert to your time zone

Instructors: Patrick Briody


If you don't see a class that fits your schedule, check back. We add new classes frequently.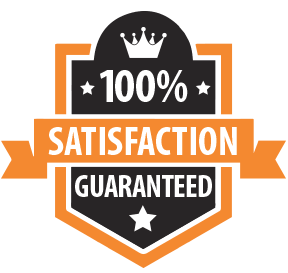 We stand behind our work and unconditionally guarantee your satisfaction with your purchase. If you're not 100% satisfied simply email us anytime up to or after orientation for a full refund. Once class one begins there are no refunds. 

NOTE: We've updated our refund policy. If you registered for a 2020 MBSR class we will honor the previous policy. If you have any questions feel free to contact us. 
Frequently Asked Questions
Does this course qualify as a prerequisite for MBSR Instructor Certification training?
This is the official standard 8 Week MBSR course, taught live & online by a certified MBSR instructor. We strictly follow the MBSR Standards of Practice. This course qualifies as prerequisite for MBSR Instructor Certification programs.
What can I do with my certificate of completion?
Your certificate of completion certificate and badge can be shared on LinkedIn, on your website, or printed out. We use the Open Badge 2.0 credentialing framework. Your digital credentials are verifiable through www.credential.net and do not expire. 
How much time is required to complete the course?
The program is eight weeks long, meeting live online once a week for about 2 1/2 hours per session (session 1 and 8 may be a little longer), with a day-long retreat on the Saturday between sessions six and seven. There is also a mandatory orientation the week before our first session.

If you're considering registering for the program, please ensure you are able to fully commit to this program, as the instructor and your fellow participants are helped by your presence and dedication for the eight weeks of the program.

What are participants required to complete?
* Attend all online live sessions, including the orientation and day long silent meditation retreat.

* Practice formal meditation for a minimum of 45 minutes, six days per week during the program using the guided audio meditations provided, as well as any other informal home assignments.

* Actively participate in the live sessions, listen to the experiences of others taking the course, and share from your own experiences.

* Complete the pre- and post- session surveys.
How much work is required outside of the weekly live sessions?
There is a minimum of 45 minutes to over an hour of formal and informal home practice every day during the eight weeks of the MBSR course. Much of this is meditation using the guided recordings provided for that week, in addition to some informal activities and reflections.
What is MBSR?
MBSR is a course developed by Dr. Jon Kabat­-Zinn. It features sitting meditation, walking meditation, eating meditation, gentle movement, body scan, and informal, every day practices. You can learn more here.
Can I switch teachers?
Yes, but you would need to do so during the refund period. You would have up until the start of class 1 to request a refund or switch to another class that has not started.

Is prior meditation or mindfulness training required?
No experience is needed to take MBSR. We'll guide you through every step of the journey you'll be taking with the other participants.
How should I prepare for the Full Day Retreat?
The "All Day Silent Retreat" will take place over Zoom. Please join from a quiet area free from noise and distraction. Consider asking those who will be in the same space to give you the gift of time for this practice. Bring what you may need during the day, like water, medications, blankets, etc. to support your practice. Bring lunch since we will have an hour for a silent and mindful eating lunch practice. Wear comfortable clothing and know that you will be able to tend to personal needs throughout the day to visit the bathroom, or to take medications, or to drink water, etc.
What will this course offer for students who already have other meditation or mindfulness experience?
With the variety of meditation teachings and styles available in contemporary society, the MBSR course may have meditations and other practices even experienced students may not have previously encountered.  There is a great deal of information about the scientific study of mindfulness, as well as new connections that form while learning with others, which can be helpful in sustaining a personal practice. In addition, this is the full MBSR course, which is a first step to those who may be interested in pursuing an MBSR Instructor Certification.
What should I do if I need to miss a live session?
Consider taking the course at a later time, as your presence in all sessions is important. It may happen that circumstances create unplanned absences on top of planned missed sessions, so if you already know of conflicts, you would be welcome to apply for the course at a later date.
Please verify your availability for all the session dates and times, and that you will not have conflicts like dependent care, work, vacation over holidays, or other commitments you've already made prior to applying for this course!
When will this course be offered again?
This course will be offered again in the near future.
Can I get a refund if I'm not satisfied? Even after the course starts?
We stand behind our work and unconditionally guarantee your satisfaction with your purchase. If you're not 100% satisfied simply email us anytime up to or after orientation for a full refund. Once class one begins there are no refunds. 

What is the difference between instructors?
All instructors are certified in MBSR with experience teaching Mindfulness.  All classes follow the official MBSR Standards of Practice. The main differences between the classes are the days and times when they will occur. 

How do I schedule a coaching session?
If you purchased coaching, your instructor will reach out to you after class one to schedule with you. If you have not purchased coaching you can do so any time with this link. 

Final Note
MBSR is the most tested and tried secular mindfulness program available. With the explosion in popularity of mindfulness and the lack of set standards, it's hard to know what programs to take. With our focus on mindfulness for the workplace we believe that MBSR training is one of the best options for individuals looking for a safe, reputable, and deep exploration into mindfulness. The program has been structured the same way, with the same standards, as the in person program as set forth by the MBSR Standards of Practice and created by Jon Kabat-Zinn in 1979 at the UMass Center for Mindfulness. This includes 2.5 hour sessions each week for 8 weeks, a full day-long at home retreat, and daily practice. This is not easy. This is not a 5 minute meditation course on an app. This is an intense course for people who want to have more depth in practice and understanding through a trusted and thoroughly researched system. All sessions are live, online, and mandatory.

If you are willing to make the commitment to yourself,  you will find the same numerous benefits and rewards that so many have before. If now isn't the right time, we understand - we plan to offer the course again in the near future. But if you know that the time for you is now, we are excited to have you join this program - Get deeper benefits and understanding of mindful meditation through a standardized practice you can trust.

Sign up for Mindful Leader emails & MBSR Training Updates
Sign up below to subscribe to Mindful Leader emails and for updates on upcoming MBSR training.