Embodied Leadership
How can leaders in our fast-paced and complex work environments produce new outcomes that are aligned with our values and create cohesive teams, even under pressure?
Explore the possibilities that embodied leadership and somatic practices can open for leaders and teams at companies like EnPro Industries in this session featuring Richard Strozzi - Heckler and Marvin Riley. 
This Free Summit Talk has Expired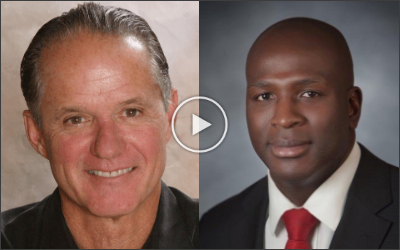 Richard Strozzi-Heckler, Ph.D. is founder and Co-director of Methodology at Strozzi Institute. He has spent over four decades researching, developing and teaching Somatics to business leaders, executive managers, teams from Fortune 500 companies, NGOs, technology start-ups, non-profits, the U.S. government, and military.
More about Richard: https://strozziinstitute.com/about-2/
Marvin Riley is Executive Vice President and Chief Operating
Officer of EnPro Industries Inc. Prior to that, he held the position of President, Fairbanks Morse Engine division of EnPro. Mr. Riley currently serves as a board member with Beloit 2020, Books@Work and Minds Incorporated.

We hope you enjoy!
Warmly,
The Mindful Leader Team