MBSR 8-Week Certificate Course

Learn how to reduce stress, lower anxiety and live with greater ease
✔ Cultivate self-awareness
✔ Respond rather than react to stress
✔ Change habitual reactivity patterns
The most trusted and scientifically researched mindfulness meditation training program


Mindfulness-Based Stress Reduction (MBSR) is the gold standard in mindfulness training, created by Dr. Jon Kabat-Zinn at the University of Massachusetts Medical Center.
Learn the most respected mindfulness based training program

Earn your course certificate of completion and digital badge

Prerequisite for CWMF Training & 

 MBSR Teacher Training
#1 Global Provider

Mindful Leader has taught hundreds of MBSR classes, with thousands of students worldwide
Accredited Training provider, following IACET/ANSI standards

Top Rated 4.8/5, 500+ reviews on Trustpilot
Expert Online Instruction
Accredited MBSR Instructors with extensive experience 
Interactive, practice based, group learning environment

Live & Online (Zoom), from the comfort of home/office

Robust Course Materials
Focused attention, body scan, loving kindness, and mindful movement guided meditations
Weekly PDF Lessons 
Additional supportive resources
Curriculum at a Glance
 2.5 hour Orientation, 8 weekly 2.5 hour Sessions, Plus Day-long (8 hour) at Home Retreat
(Attendance is mandatory for all sessions)
Orientation
Intro & Program Overview
Meet Instructor & Participants
Q&A
WEEKS 1 & 2
Mindful Movement
Mindful Eating
Body Scan Meditation
Perception Didactic
Awareness of Breathing
Pleasant Events Calendar
WEEKS 3 & 4
Walking Meditation
Lying Down Mindful Movement
Unpleasant Events Calendar
The Stress Response
Standing Mindful Movement
Group Exploration of Stress
WEEKS 5 & 6
Sitting and Standing Meditations
Working with Difficulties
Responding Instead of Reacting
Choiceless Awareness Meditation
Mindful Communications Discussion of Full Day
Full Day Retreat 
Morning Sessions
Meal Break
Afternoon Sessions
WEEKS 7 & 8
Silent Meditations
Loving Kindness Meditation
Formal and Informal Practice
Sustaining Your Practice
Course End
What's Included in the Training
✔ 8 weeks of live instructor lead sessions + orientation
✔ Day-long at-home retreat
✔ Guided meditations & online course materials
✔ Certificate of MBSR training completion & digital badge
✔ Qualifies for 7.2 CEUs
✔ Qualifies as prerequisite for CWMF training
✔ Qualifies as prerequisite for MBSR Teacher Training
✔ 1 week unconditional refund guarantee AFTER the course starts
✔ Option to add 1 on 1 coaching with instructor

Who Should Enroll in the Training? 
Great for Beginners and Advanced Meditators

Individuals • Healthcare & Wellness Professionals • Psychotherapist •  Coaches •  Mindfulness Teachers • HR  Professionals • Leaders •  Internal Champions of Mindfulness
Testimonials from MBSR participants
Pricing: Sliding Scale, Based on Income
Our goal is to provide this valuable training to as many individuals as possible. For those applying for our scholarship tier, we operate on the honor system. If you have the means, we encourage you to choose the Supporter Tier. Additionally, we provide a flexible payment plan that allows for bi-monthly payments (every two weeks).
Select the tier, payment options, and optional coaching during the checkout process
SCHOLARSHIP TIER
$99
4 bimonthly payments (or 1 time: $399)
For students and low-income
BASE TIER
$149
4 bimonthly payments (or 1 time: $567)
Standard price for all participants
SUPPORTER TIER
$199
4 bimonthly payments (or 1 time: $723)
COACHING (OPTIONAL)
$149
One time payment
Add 45 minute 1 on 1 coaching 
Mindful Leader is an accredited training provider through the International Accreditors of Continuing Education and Training (IACET) and adheres to international ANSI Standard for Continuing Education and Training. 
MBSR qualifies for 7.2 CEUs. Learn More
Incredible Value
Led by an expert  MBSR instructor, you will get trained in MBSR, the most scientifically researched and established mindfulness program. You'll receive program orientation, 8 live sessions, a full day long retreat, a certificate of completion, digital credentials and course materials. 

Upcoming MBSR Classes
All classes are taught Live & Online (Zoom)
Starts: December 15th
Fridays, 12:00PM - 2:30PM ET
Sessions: December 15th - February 9th
Retreat: Sunday, January 28th
Instructor: Punita Jani-Thaker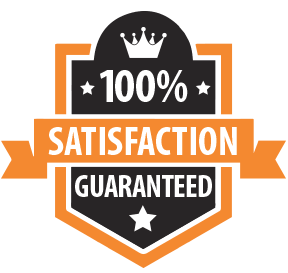 We stand behind our work and unconditionally guarantee your satisfaction with your purchase. If you're not 100% satisfied simply email us anytime up to class one for a full refund minus a $25 application fee. Once class one begins there are no refunds. 

We are committed to serving our customers with care and integrity
Frequently Asked Questions
Does this course qualify as a prerequisite for MBSR Instructor Certification training?
This is the official 8 Week MBSR course, taught online and live by an accredited MBSR instructor. We adhere to the MBSR Standards of Practice, and this training course serves as a prerequisite for MBSR Instructor Certification programs.
What can I do with my certificate of completion?
After completing the MBSR training, you will receive a certificate of completion and badge, which you can share with others via email, social media, or a website. We use the Open Badge 2.0 credentialing framework, and your digital credentials are verifiable through www.credential.net. These credentials do not expire.
How much time is required to complete the course?
The MBSR training program spans eight weeks and meets online once a week. Each session lasts approximately 2.5 hours (with the exception of sessions 1 and 8, which may run a little longer). There is also a day-long retreat on the Saturday between sessions six and seven, and a mandatory orientation the week before the first session.
What are the course requirements for participants?
To successfully complete the MBSR program, you must:
- Attend all live online sessions, including the orientation and day-long silent meditation retreat
- Practice formal meditation for at least 45 minutes per day, six days a week, using the provided guided audio meditations and any other assigned informal home practices
- Actively participate in the live sessions, share your experiences, and listen to the experiences of others taking the course
- Have a 15-minute pre-course meeting with your instructor
How much work is required outside of the weekly live sessions?
Throughout the MBSR program's eight-week duration, it is essential to dedicate at least 45 minutes daily for formal and informal home practice. This primarily involves meditation using the provided guided recordings, along with some informal activities and reflections.
What is MBSR?
MBSR (Mindfulness-Based Stress Reduction) is a program developed by Dr. Jon Kabat-Zinn that includes sitting meditation, walking meditation, eating meditation, gentle movement, body scan, stress reduction, and informal, everyday practices. You can learn more about MBSR by clicking the provided link. Learn more about MBSR here.
Can I switch teachers?
Yes, you may switch teachers during the refund period. To request a refund or switch to another class that has not started, you must make the switch within seven days of your orientation. After the first class has begun, no changes can be made.
Is prior meditation or mindfulness training required?
No prior experience is necessary to take the MBSR course. We will guide you through every step of the journey alongside other participants.
What should I do if I need to miss a live session?
You may miss up to one session during the course and still receive your certificate of completion. However, if you have any unplanned absences, please inform your instructor as soon as possible.
How should I prepare for the Full Day Retreat?
The "Full Day Silent Retreat" will take place over Zoom. Please join from a quiet area free from noise and distraction. Ask members of your household to allow you to have solitude and silence. Bring any necessary items for the day, such as water, medication, and blankets. You will have an hour for a silent and mindful eating practice, so please bring your meal. Wear comfortable clothing and know that you will be able to tend to personal needs throughout the day to visit the bathroom, take medications, or to drink water, etc.
What is the duration of the full-day retreat?
The full-day retreat runs from 9:00 am - 4:30 pm ET.
What should I do if I cannot attend the retreat?
We recognize that reserving an entire day for your retreat might be challenging. In case of  a scheduling conflict, you can reach out to your course manager to arrange attendance at an alternative full-day retreat.
Is it possible to get a refund even after the course begins?
What benefits does this course offer for experienced meditation or mindfulness practitioners?
As an experienced practitioner, you can expect to benefit greatly from the MBSR course. The course can introduce you to new meditation techniques, enhance your understanding of mindfulness research, and provide opportunities for community engagement. Furthermore, the program serves as the first step towards an MBSR Instructor Certification, opening doors for professional growth. By participating in this course, you can refine your personal mindfulness practice while connecting with other like-minded individuals in a supportive environment.
How do instructors differ from one another?
All our instructors are accredited to teach MBSR and have experience teaching mindfulness. All classes adhere to the official MBSR Standards of Practice. Each teacher maintains the structure of the course, however their approaches may vary. 
How do I schedule a coaching session?
If you have purchased coaching, your instructor will contact you after class one to schedule a session. If you have not yet purchased coaching, you can do so anytime through this link. 

Can my household member and I attend sessions from the same device?
We request that participants join individually from two separate devices and two separate rooms. During the sessions, we often break into small groups or pairs, and sharing a screen can be challenging. It is essential to experience MBSR individually for the best outcome and to have a unique personal experience.
Can I start teaching MBSR after completing the course?
No. On average, it takes an MBSR instructor 2-3 years to become fully certified. Several classes are required before one can become a fully certified instructor. Taking the 8-week MBSR course is the first step in your journey to become an MBSR instructor.
Where can I find information on the path to becoming an MBSR instructor?
Various institutions offer helpful articles and resources that outline the full path to becoming an MBSR instructor. Please refer to our MBSR Teacher Training Guide.

Do you offer group discounts?
Our pricing is already discounted and highly competitive. We do not offer group discounts for public classes. However, we would be delighted to arrange a private group class for your organization. Please contact us for more details.
Is the course accredited?
Mindful Leader is an accredited training provider through the International Accreditors of Continuing Education and Training (IACET) and adheres to the international ANSI Standard for Continuing Education and Training. MBSR qualifies for 7.2 CEUs. In addition certifications are managed on Accredible, the world's leading digital credential platform, following the Open Badges 2.0 framework.
Final Note about Mindfulness-Based Stress Reduction
Mindfulness-Based Stress Reduction (MBSR), is the most extensively tested evidence-based mindfulness program available. Given the proliferation of mindfulness programs without established standards, it can be difficult to know which program to choose. For individuals seeking a reputable and in-depth exploration of mindfulness meditation, we highly recommend MBSR training. The program adheres to the same standards and structure as the in-person program created by Dr. Jon Kabat-Zinn in 1979 at the University of Massachusetts Medical Center, as outlined in the MBSR Standards of Practice. This includes 2.5 hour sessions each week for 8 weeks, a full day-long at-home retreat, and daily practice. It is not a quick 5-minute meditation course on an app, but rather an intense course for those seeking to deepen their mindfulness practice and understanding through a trusted and well-researched system.
If you decide to enroll in the MBSR program, you can expect to experience some of the same benefits that many others have already enjoyed. In case you cannot make the commitment right now, we hold several classes every month and will be delighted to welcome you when you are ready. However, if you believe now is the time to prioritize your mental well-being, we encourage you to register today and enjoy the benefits and deeper understanding of mindful meditation through a trusted standardized practice.

Sign up for newsletter & MBSR notifications
Sign up below to subscribe to our newsletter and get notifications for upcoming MBSR training.

We hate spam too. Unsubscribe at any time.